Operations Manager - Tel Aviv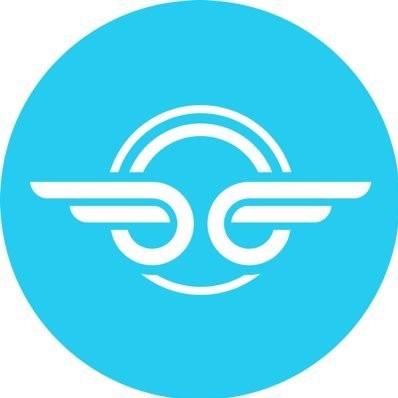 Bird
Operations
Tel Aviv-Yafo, Israel
Posted on Tuesday, October 24, 2023
Who is Bird
Bird is on a mission to bring environmentally friendly transportation to everyone. Our products, services, and people share one common goal: to make cities more livable by reducing gas-powered car usage, lowering carbon emissions, and improving the safety of all road users.
We are relentless in our pursuit of better—for our riders, for our partners, for our employees, and for future generations. Our award winning electric vehicles help millions of riders take carbon-free trips in more than 300 cities globally. And our teams push boundaries and challenge the status quo in pursuit of a brighter future.
Job Summary
We look for an experienced manager who thrives on innovation, creative problem-solving, and operational efficiency. As the Operations Manager, you will lead and coach a group of highly skilled individuals to enhance the Israeli market's performance. You will be responsible for overseeing various operational aspects, including field operations, service center management, vehicle maintenance and repairs, scooter and spare parts imports, and overall vehicle deployment. You will build new processes and mechanisms as well as drive experiments, precision in execution and efficiency through data-based decisions.
Responsibilities
Drive the vision and execution of world-class operations within your market, focusing on excellence
Monitor and establish relevant KPIs, conduct in-depth investigations to uncover performance drivers, and oversee business performance reporting and strategic content distribution to executive leadership
Measure the impact and efficiency of existing processes while identifying innovative ways to add value to the business
Collaborate with the Country Manager to develop budget forecasts and establish market financial goals
Represent Bird with various stakeholders, including vendors, local officials, business owners, and customers
Communicate across the organization to ensure timely resolutions, quality control, and process feedback
Maintain the highest standards of quality and safety for all vehicles, parts, and services, adhering to local regulations and Bird's global standards
Leverage data and analytics to make well-informed decisions and drive continuous enhancement of supply-side operations
Requirements
Fluent Hebrew and English language skills
6+ years of professional experience in fields such as consulting, project management, technology, supply chain, high-growth operations, or startups
A minimum of 3 years of managerial experience
Bachelor's degree from a competitive university. Industrial management - an advantage
An action-oriented, collaborative approach, coupled with an unwavering commitment to clarity and timely delivery
Demonstrated strengths in communication, organization, and stakeholder management
The ability to lead with a balanced perspective, combining attention to detail with a knack for swift execution
An exploratory mindset, enabling autonomous data retrieval and investigation
A hands-on approach, a willingness to get your hands dirty, get in the field, and lead by example
A strong tech-savvy background and familiarity with relevant tools and systems
Proficiency in data analytical tools, particularly strong skills in Excel/Gsheet, experience with SQL, and effective use of PowerPoint/Gslide
Willingness to travel within the country
Nice to Have
Product management experience
A/B testing experience
Previous experience in budgeting and managing P&L
Regulatory, policy or legal knowledge
Culture at Bird
We're an ambitious, smart and open-minded team that is passionate about our mission. Each day is unlike the last, as we're constantly moving forward, challenging each other, and working together to create the future of micro-mobility.
Perks up
We want people to succeed at Bird, so we give our teams plenty of time off to relax and recharge. We also offer a work from home stipend plus, a new resource to help support personal and professional developments—all the goods needed to move on our mission together.
Bird is the world
Bird stands for a culture of inclusion. We celebrate different backgrounds, experiences, and perspectives —encouraging everyone to bring their authentic selves to work. We have a diverse environment that empowers our team to feel comfortable when they voice their opinions. For these reasons and more Bird is a proud equal employment opportunity employer. We welcome everyone regardless of their race, color, religion, sex, national origin, age, disability, veteran status, or genetics, and we are dedicated to providing an inclusive, open, and diverse work environment.
Sound like a place you'd like to work? Sweet. Let's chat.