Content Design Senior Manager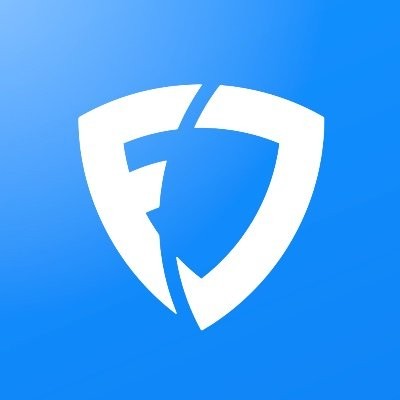 FanDuel
Design
Atlanta, GA, USA
Posted on Friday, January 27, 2023
ABOUT FANDUEL GROUP
There are more ways to win, here at FanDuel. We're willing to bet on it.
THE ROSTER…
At FanDuel Group, we give fans a new and innovative way to interact with their favorite games, sports and teams. We're dedicated to building a winning team and we pride ourselves on being able to make every moment mean more, especially when it comes to your career. So, what does "winning" look like at FanDuel? It's recognition for your hard-earned results, a culture that brings out your best work—and a roster full of talented coworkers. Make no mistake, we are here to win, but we believe in winning right. That means we'll never compromise when it comes to looking out for our teammates. From creatives professionals to cutting edge technology innovators, FanDuel offers a wide range of career opportunities, best in class benefits, and the tools to explore and grow into your best selves. At FanDuel, our principle of "We Are One Team" runs through all our offices across the globe, and you can expect to be a part of an exciting company with many opportunities to grow and be successful.
WHO WE ARE…
FanDuel Group is an innovative sports-tech entertainment company that is changing the way consumers engage with their favorite sports, teams, and leagues. The premier gaming destination in the United States, FanDuel Group consists of a portfolio of leading brands across gaming, sports betting, daily fantasy sports, advance-deposit wagering, and TV/media.
FanDuel Group has a presence across all 50 states with approximately 17 million customers and nearly 30 retail locations. The company is based in New York with offices in California, New Jersey, Florida, Oregon, Georgia, Portugal, Romania and Scotland.
Its network FanDuel TV and FanDuel+ are broadly distributed on linear cable television and through its relationships with leading direct-to-consumer OTT platforms.
FanDuel Group is a subsidiary of Flutter Entertainment plc, the world's largest sports betting and gaming operator with a portfolio of globally recognized brands and a constituent of the FTSE 100 index of the London Stock Exchange.
THE POSITION:
Our roster has an opening with your name on it
We're looking for a Sr. Manager, Content Design to join our UX & Design practice in Atlanta and lead the growing team that owns all interface copy and content strategy for FanDuel's products.
The Content Design team works on innovative new features and products while building upon existing experiences that our customers love, maintaining our best-in-class status. Through clear, expressive writing, content designers at FanDuel help build products and experiences that engage our fans, inspire trust, and are intuitive and easy to understand.
This role is highly collaborative. Applicants should be comfortable and enthusiastic about coaching a small team of Content Designers, building relationships with stakeholders across the company, developing process efficiencies, and finding opportunities for Content Design to shine through high-impact, strategic initiatives.
What you'll do
Lead the Content Design Team:

Manage a small team of content designers on organizational, tactical, and developmental level, supporting their onboarding and professional growth.
Provide coaching in technical skills, relationship-building, priority management, and translating business goals/user insights into relevant, high-impact content.
Manage team priorities by balancing business needs while supporting, inspiring, and motivating content designers.
Receive coaching in behavioural skills and people management while learning to give quality, timely, objective feedback.
​​Key facilitator in ensuring projects are delivered and outcomes are measured. Responsible for the overall success of their team.
Lead team projects with large scope and/or ambiguity, as well as helping out with more detailed content design when necessary or where setting direction.
Assist UX & Design leadership and the People team with recruiting, hiring, and onboarding new team members for your team and the wider UX & Design team.
Provide Content Design leadership across FanDuel:

Demonstrate the impact of content design by presenting your strategy, best practices, design process, inspiration, and decisions to stakeholders, including C-suite executives.
Drive strategic initiatives forward with autonomy, and receive assignments in the form of objectives and work on solutions to meet schedules and goals.
Help promote UX & Design at FanDuel externally.
Attend appropriate team leadership meetings and actively contribute to any level of meeting.
Provide collaborative and cross functional leadership to peers, using facilitation skills to engage colleagues and create clarity.
Champion the design system, including the content design guidelines, to encourage consistency and cohesion with broader FanDuel brand guidelines, uniting a growing family of products and brands.
Evolve UX&D ways of working:

To improve cross-functional ways of working, you'll develop efficient processes, templates, and resources to help the team work smarter, faster, and more effectively.
Work closely with other design, research, and product managers to align on consistency of patterns and processes across teams.
Champion the design system:

Lead the initiative to evolve design system content guidelines and tooling, ensuring consistency and cohesion across FanDuel product experiences and enabling cross-functional team usage.
Provide Content Design team members opportunities to contribute to and inform the evolution of the design system.
Establish processes and onboarding tools that make content design guidelines more accessible to product designers, UX researchers, product managers, product marketing, and others.
What you bring
Managed a team of 1-3 people on a tactical level. Have training in hiring best practices and managing reports' development.
Lead the delivery of work at the scope of a whole product and demonstrate the necessary technical skills to coach your team.
Confident in storytelling and persuasion. Can communicate complex ideas and rationale clearly, comfortably at all levels of the organization.
Experience leading large-scale content initiatives in partnership with product, research, engineering, and marketing.
Can demonstrate understanding of when and how to use content design methods to define goals, write, document, and iterate on copy
You are skilled in all areas of your discipline and consistently committed to adherence and investment in systems, processes and customer intelligence.
Evaluate impact of content decisions on end users, business needs, and the overall product ecosystem
Exemplifies FanDuel principles in all aspects of leadership and decision making.
Committed to championing FanDuel's Responsible Gaming initiatives.
What to include in your application
Your resume and any extra info that's relevant
At least one case study of a real world project. We want to see how you tackle a digital product UX problem and how you have worked with a team to deliver that. Demonstrate your people management, leadership, and UX skills. You can read a blog post about we look for in a case study. If you can't share a case study with us, please let us know why so we can work something out.
Anything else that you think we should see.
PLAYER CONTRACT:
We treat our team right
From our many opportunities for professional development to our generous insurance and paid leave policies, we're committed to making sure our employees get as much out of FanDuel as we ask them to give. Competitive compensation is just the beginning. As part of our team, you can expect:
An exciting and fun environment committed to driving real growth
Opportunities to build really cool products that fans love
Mentorship and professional development resources to help you refine your game
Flexible vacation allowance to let you refuel
Hall of Fame benefit programs and platforms
FanDuel Group is an equal opportunities employer and we believe, as one of our principal states, "We Are One Team!." We are committed to equal employment opportunity regardless of race, color, ethnicity, ancestry, religion, creed, sex, national origin, sexual orientation, age, citizenship status, marital status, disability, gender identity, gender expression, and Veteran status. We believe FanDuel is strongest and best able to compete if all employees feel valued, respected, and included. We want our team to include diverse individuals because diversity of thought, diversity of perspectives, and diversity of experiences leads to better performance. Having a diverse and inclusive workforce is a core value that we believe makes our company stronger and more competitive as One Team!
#LI-Hybrid