Racing TV Producer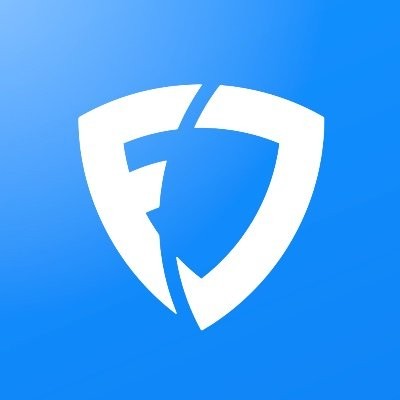 FanDuel
Los Angeles, CA, USA
Posted on Thursday, February 16, 2023
ABOUT FANDUEL GROUP
There are more ways to win, here at FanDuel. We're willing to bet on it.
THE ROSTER…
At FanDuel Group, we give fans a new and innovative way to interact with their favorite games, sports, and teams. We're dedicated to building a winning team and we pride ourselves on being able to make every moment mean more, especially when it comes to your career. So, what does "winning" look like at FanDuel? It's recognition for your hard-earned results, a culture that brings out your best work—and a roster full of talented coworkers. Make no mistake, we are here to win, but we believe in winning right. That means we'll never compromise when it comes to looking out for our teammates. From creative professionals to cutting-edge technology innovators, FanDuel offers a wide range of career opportunities, best-in-class benefits, and the tools to explore and grow into your best self. At FanDuel, our principle of "We Are One Team" runs through all our offices across the globe, and you can expect to be a part of an exciting company with many opportunities to grow and be successful.
WHO WE ARE…
FanDuel Group is an innovative sports-tech entertainment company that is changing the way consumers engage with their favorite sports, teams, and leagues. The premier gaming destination in the United States, FanDuel Group consists of a portfolio of leading brands across gaming, sports betting, daily fantasy sports, advance-deposit wagering, and TV/media.
FanDuel Group has a presence across all 50 states with approximately 17 million customers and nearly 30 retail locations. The company is based in New York with offices in California, New Jersey, Florida, Oregon, Georgia, Portugal, Romania and Scotland.
Its network FanDuel TV and FanDuel+ are broadly distributed on linear cable television and through its relationships with leading direct-to-consumer OTT platforms.
FanDuel Group is a subsidiary of Flutter Entertainment plc, the world's largest sports betting and gaming operator with a portfolio of globally recognized brands and a constituent of the FTSE 100 index of the London Stock Exchange.
THE POSITION
Our roster has an opening with your name on it
Producer works in an independent fashion, creating a stand-alone horse racing broadcast, while collaborating with talent and the technical broadcast team. This role uses discretion to create the structure and flow of the broadcast, conveying their vision to the talent and operations teams to organize the on-air production
THE GAME PLAN
Everyone on our team has a part to play
Coordinates production for live and taped horce racing productions as scheduled in conjunction with TV Hosts.
Communicates with master control all breaks and lays out broadcast to manage the commercial load vs. the live racing schedule.
Managing the content/rundown for horse racing coverage hosts.
Organizes and orchestrates remotes and segments with track partners and newsmakers.
Carries out promotional/marketing/sales campaigns & other assignments from Senior Producer.
May oversee production that is carried on FanDuel TV live streaming entity.
Create enterprise segments that involve breaking news, social media and handicapping as needed.
Create talent one-sheet for remote production race assignments as needed.
May assist in feature production.
May be asked to direct in control room when needed.
Needs to be able to function in remote production environment(mobile truck)
Works with the production team to create the format (rundown) for his her/show.
Must function efficiently in a live, unscripted production environment and in constant communication with talent, director and graphics. The producer, in our control room, is the driver of the show, not the director. Experience working on-site in a production truck is highly recommended.
Producer may be asked to assist Senior Producer in managing/organizing production elements so that the entire production staff is kept up-to-date on what material is currently available for use on-air.
Producer may produce special on-air segments within the body of the broadcast or for use on social media. These may include race specific elements, sponsored elements and others that promote the Betfair brand and products.
THE STATS
What we're looking for in our next teammate
Minimum 3 years' experience in horse racing with a good working knowledge of the sport and key industry members required.
Bachelor's Degree preferred or in lieu of experience.
Ability to work with editors under strict deadlines to produce content for live or taped productions.
Intermediate experience with Microsoft office suite.
Experience with Avid editing system is essential, proficiency in Avid is preferred.
PLAYER CONTRACT:
We treat our team right
From our many opportunities for professional development to our generous insurance and paid leave policies, we're committed to making sure our employees get as much out of FanDuel as we ask them to give. Competitive compensation is just the beginning. As part of our team, you can expect:
An exciting and fun environment committed to driving real growth
Opportunities to build really cool products that fans love
Mentorship and professional development resources to help you refine your game
Flexible vacation allowance to let you refuel
Hall of Fame benefit programs and platforms
FanDuel Group is an equal opportunities employer and we believe, as one of our principal states, "We Are One Team!" We are committed to equal employment opportunity regardless of race, color, ethnicity, ancestry, religion, creed, sex, national origin, sexual orientation, age, citizenship status, marital status, disability, gender identity, gender expression, and Veteran status. We believe FanDuel is strongest and best able to compete if all employees feel valued, respected, and included. We want our team to include diverse individuals because diversity of thought, diversity of perspectives, and diversity of experiences leads to better performance. Having a diverse and inclusive workforce is a core value that we believe makes our company stronger and more competitive as One Team!
The applicable salary range for this position is $93,500 – $110,880, which is dependent on a variety of factors including relevant experience, location, business needs and market demand. This role may offer the following benefits: medical, vision, and dental insurance; life insurance; disability insurance; a 401(k) matching program; among other employee benefits. This role may also be eligible for short-term or long-term incentive compensation, including, but not limited to, cash bonuses and stock program participation.
This role includes flexible time off and 13 paid company holidays. FanDuel offers paid sick time in accordance with all applicable state and federal laws.