Director of Engineering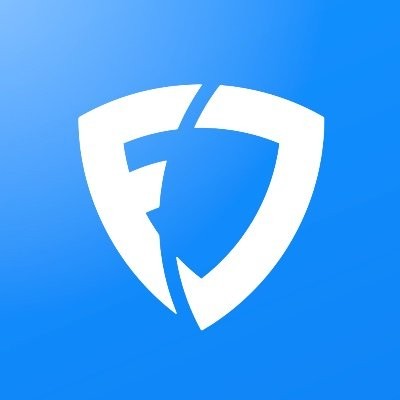 FanDuel
Edinburgh, UK
Posted on Thursday, March 30, 2023
FanDuel Group is a world-class team of brands and products that deliver sports betting, gaming and entertainment to millions of US sports fans every day. That's no easy task, and wouldn't be possible without a fantastic team who have helped us pioneer new products and innovative features that make us a leader in the industry. Whether you're looking for better career progression, improved financial security or just a better sense of belonging, we believe we've created a culture in which everyone can succeed, no matter how you got here.
The Position
FanDuel Group is looking for an experienced and skilled Director of Software Engineering to lead our technical teams for our Wallet vertical. If you're excited to help shape the future of Wallet capabilities across a wide-range of products then we're interested in speaking to you!
What We're Looking For
Manage multiple software development teams (geographically dispersed)

Proactively identify technology gaps and opportunities, mitigate risks created through complexity (technical and regulatory)

Ensure the right people are in the right job through creating leadership opportunities, hiring, performance management, and caring about your team

Partner with commercial and product stakeholders to build and balance backlogs and roadmaps

To advocate, own and drive predictability through Operational Excellence and transparency through data and KPIs

Establishing baseline measures for quality, performance, scale and operational efficacy

Responsible for ensuring effective operational support in conjunction with all partners integrated with our IT Operations support organisation
Qualifications
Experience designing and delivering technology solutions for consumer facing solutions in a high energy, ambiguous and regulated environment

Experience defining and implementing software delivery best practices, agile delivery methodologies and proven track-record of continuously improving delivery pace while maintaining quality

Experience supporting software systems in production including on-call support with a relentless focus on improving the stability, availability and performance of those systems
What you get in return
Interesting work

- working in a fast-paced and ever-changing industry, new problems and exciting solutions are never too far away. There are always opportunities to learn new skills and broaden your horizons

A sense of achievement

- Our teams own their own software and when that awesome new feature ships to users and the positive feedback starts rolling in, you can feel really proud of what you and your team created

Personal development

- clear and defined career pathways for every role at every level, a supportive manager, loads of learning opportunities and even 10% of your time to dedicate to your learning.

Belonging

- everyone at FanDuel works for each other, we win together, make mistakes together and have lots of fun doing it.

Trust -

A trusting work environment where productivity is valued above all else, giving you autonomy and ownership of your time and work

Great financial package

- Including salary, bonus, pension, private healthcare, share save scheme, flexible working & holiday policy along with a number of other benefits.
Diversity, Equity and Inclusion
FanDuel is an equal opportunities employer. Diversity and inclusion in FanDuel means that we respect and value everyone as individuals. We don't tolerate bias, judgement or harassment. Our focus is on developing employees so that they reach their full potential.
The requirements listed in our job descriptions are guidelines, not hard and fast rules. You don't have to satisfy every requirement or meet every qualification listed. If your skills are transferable and you are in the ballpark experience-wise, we'd love to speak to you!
Location: Our Scottish tech hub is based in central Edinburgh and is fitted with fabulous amenities including a Gym, showers, bike parking, gaming pods, multiple breakout areas, meeting rooms, a roof terrace and much more. We operate a hybrid model for the majority of our roles, where team members come together at the hub as required.
We welcome flexible working, though applicants should be willing to work from our Edinburgh Tech Hub c. 50% of their working time.