Software Engineering Senior Director, Sportsbook Risk & Trading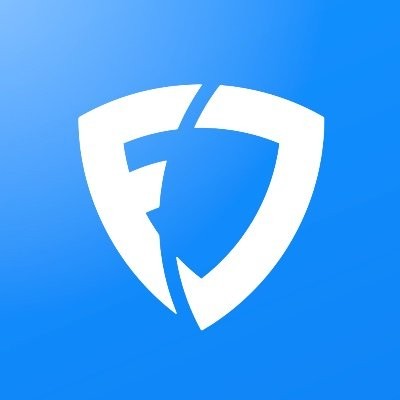 FanDuel
Software Engineering, Sales & Business Development
Atlanta, GA, USA
Posted on Thursday, March 30, 2023
ABOUT FANDUEL GROUP
There are more ways to win, here at FanDuel. We're willing to bet on it.
THE ROSTER…
At FanDuel Group, we give fans a new and innovative way to interact with their favorite games, sports and teams. We're dedicated to building a winning team and we pride ourselves on being able to make every moment mean more, especially when it comes to your career. So, what does "winning" look like at FanDuel? It's recognition for your hard-earned results, a culture that brings out your best work—and a roster full of talented coworkers. Make no mistake, we are here to win, but we believe in winning right. That means we'll never compromise when it comes to looking out for our teammates. From creatives professionals to cutting edge technology innovators, FanDuel offers a wide range of career opportunities, best in class benefits, and the tools to explore and grow into your best selves. At FanDuel, our principle of "We Are One Team" runs through all our offices across the globe, and you can expect to be a part of an exciting company with many opportunities to grow and be successful.
WHO WE ARE…
FanDuel Group is an innovative sports-tech entertainment company that is changing the way consumers engage with their favorite sports, teams, and leagues. The premier gaming destination in the United States, FanDuel Group consists of a portfolio of leading brands across gaming, sports betting, daily fantasy sports, advance-deposit wagering, and TV/media.
FanDuel Group has a presence across all 50 states with approximately 17 million customers and nearly 30 retail locations. The company is based in New York with offices in California, New Jersey, Florida, Oregon, Georgia, Portugal, Romania and Scotland.
Its network FanDuel TV and FanDuel+ are broadly distributed on linear cable television and through its relationships with leading direct-to-consumer OTT platforms.
FanDuel Group is a subsidiary of Flutter Entertainment plc, the world's largest sports betting and gaming operator with a portfolio of globally recognized brands and a constituent of the FTSE 100 index of the London Stock Exchange.
THE POSITION:
Our roster has an opening with your name on it
FanDuel Group is looking for an experienced and passionate Senior Director of Software Engineering to join us in leading the strategy for our Risk & Trading department. As Senior Director, you will work with your Product and Commercial Partners on the Risk & Trading strategy for the business, bringing the Technology vision into it. You will work with stakeholders across FanDuel and Flutter (Global Trading Tech) to keep them informed and contributing to the Technology vision, as well as making sure you're bringing the FanDuel vision and business needs to Flutter Global Trading Tech strategy. You will lead three Risk & Trading Techonology functions across the globe, represented by three Directors. You will share with them a vision and work with them the strategy. You will lead with the FanDuel values in mind an develop and coach these leaders, helping them enable their teams goals. You are comfortable talking technology with Engineers, passionate about people and helping them achieve their goals, and you're focused on defining a strategy that enables us to deliver high availability, low-latency scalable software solutions, while responding to the business needs now and in 5+ years.
THE GAME PLAN:
Everyone on our team has a part to play
As a Senior Director of Engineering for the Sportsbook Risk & Trading Technology vertical, you'll be working closely with the leaders in your team and your product and commercial partners to set a vision and a strategy for R&T technology. You will support your leaders in working with their product and commercial partners in prioritise, create and own solutions to Roadmaps for their Engineering teams to work from. You'll be working with your technology teams across different locations and time zones to promote a culture of openness and clear feedback, based on FanDuel principles. You'll enable your teams to deliver high quality, scalable software and emphasize a focus on Operational Excellence. Working closely with other Senior Directors and Directors, you'll help solve cross-vertical problems by designing and developing capabilities that fulfill overlapping needs.
Build, manage, and support geographically dispersed diverse teams of Software Engineers (frontend and backend), Project Managers, and Engineering Managers
Define and deliver domain strategy/vision for 5+ years
Develop with other Senior Directors and Directors cross domain and sub-domain strategies to reduce bottlenecks and inefficiencies while promoting collaboration
Prepare and manage the engineering domain budget
Develop and grow talent through effective mentoring, succession planning, and retention strategies for key talent in a fast growth, economic environment.
Uphold a culture of respect, integrity, inclusion, innovation
Produce and deliver a strategic, technical vision while identifying gaps in ownership and negotiating who'll own them going forward
Proactively identify technology gaps and opportunities while mitigating risks created through complexity (technical and regulatory)
Ensure the right people are in the right job by creating leadership opportunities, hiring, performance management, and generally caring about your team
Partner with commercial and product stakeholders to build and balance backlogs as well as roadmaps for our products
Advocate, own and drive predictability through Operational Excellence and transparency through data and KPIs
Establishing baseline measures for quality, performance, scale and operational efficacy
Responsible for ensuring effective operational support in conjunction with all partners integrated with our IT Operations support organisation and customer support
Responsible for recruitment, partnering with Talent Acquisition, driving efficiency and high standards - defining interview process, job specs, and owning the candidate experience
THE STATS:
What we're looking for in our next teammate
Experience driving strategic initiatives with significant business impact
Experience defining and executing a vision and a strategy
Experience in managing, coaching, and developing leaders effectively
Experience designing and delivering technology solutions for consumer facing products in a high energy, ambiguous environment
Experience developing highly available, fault tolerant, resilient applications and transactional platforms from requirements gathering to delivery and support
Experience defining and implementing software delivery best practices, agile delivery methodologies, and proven track-record of continuously improving delivery pace while maintaining quality
Experience supporting software systems in production including on-call support with a relentless focus on improving the stability, availability and performance of those systems
PLAYER CONTRACT
We treat our team right

From our many opportunities for professional development to our generous insurance and paid leave policies, we're committed to making sure our employees get as much out of FanDuel as we ask them to give. Competitive compensation is just the beginning. As part of our team, you can expect:
An exciting and fun environment committed to driving real growth
Opportunities to build really cool products that fans love
Mentorship and professional development resources to help you refine your game
Flexible vacation allowance to let you refuel
Hall of Fame benefit programs and platforms
FanDuel Group is an equal opportunities employer and we believe, as one of our principal states, "We Are One Team!" We are committed to equal employment opportunity regardless of race, color, ethnicity, ancestry, religion, creed, sex, national origin, sexual orientation, age, citizenship status, marital status, disability, gender identity, gender expression, and Veteran status. We believe FanDuel is strongest and best able to compete if all employees feel valued, respected, and included. We want our team to include diverse individuals because diversity of thought, diversity of perspectives, and diversity of experiences leads to better performance. Having a diverse and inclusive workforce is a core value that we believe makes our company stronger and more competitive as One Team!
#LI-Hybrid