Enterprise IT Network Manager, Broadcast TV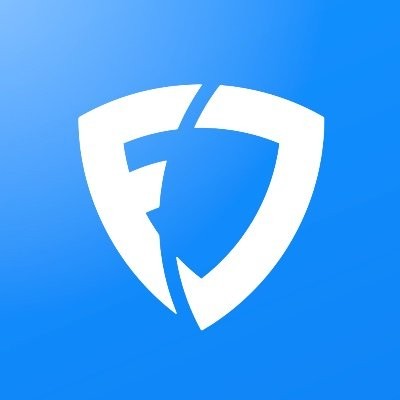 FanDuel
IT
Los Angeles, CA, USA
Posted on Thursday, April 20, 2023
ABOUT FANDUEL GROUP
There are more ways to win, here at FanDuel. We're willing to bet on it.
THE ROSTER…
At FanDuel Group, we give fans a new and innovative way to interact with their favorite games, sports and teams. We're dedicated to building a winning team and we pride ourselves on being able to make every moment mean more, especially when it comes to your career. So, what does "winning" look like at FanDuel? It's recognition for your hard-earned results, a culture that brings out your best work—and a roster full of talented coworkers. Make no mistake, we are here to win, but we believe in winning right. That means we'll never compromise when it comes to looking out for our teammates. From creatives professionals to cutting edge technology innovators, FanDuel offers a wide range of career opportunities, best in class benefits, and the tools to explore and grow into your best selves. At FanDuel, our principle of "We Are One Team" runs through all our offices across the globe, and you can expect to be a part of an exciting company with many opportunities to grow and be successful.
WHO WE ARE…
FanDuel Group is an innovative sports-tech entertainment company that is changing the way consumers engage with their favorite sports, teams, and leagues. The premier gaming destination in the United States, FanDuel Group consists of a portfolio of leading brands across gaming, sports betting, daily fantasy sports, advance-deposit wagering, and TV/media.
FanDuel Group has a presence across all 50 states with approximately 17 million customers and nearly 30 retail locations. The company is based in New York with offices in California, New Jersey, Florida, Oregon, Georgia, Portugal, Romania and Scotland.
Its network FanDuel TV and FanDuel+ are broadly distributed on linear cable television and through its relationships with leading direct-to-consumer OTT platforms.
FanDuel Group is a subsidiary of Flutter Entertainment plc, the world's largest sports betting and gaming operator with a portfolio of globally recognized brands and a constituent of the FTSE 100 index of the London Stock Exchange.
THE POSITION
Our roster has an opening with your name on it
The Network Manager takes a lead in the day-to-day activities and operations of the network environment of the organization, ensuring that systems, services, and network infrastructure work reliably and securely. The Network Manager is a hands-on position that will work closely with IT head and business units to identify, recommend, develop, implement, and support scalable, cost-effective technology solutions for all aspects of the organization. This includes managing a team responsible for building scalable and resilient networks. Manages service patches and other best practices for adopting a secured environment. Highly process driven and support and monitors team and Vendor SLA's and productivity. Overall a Gatekeeper and Go to person for any IT support needs for the organization.
THE GAME PLAN
Everyone on our team has a part to play
Manage a growing team of team leads, network engineers, product owners, and business analysts.
Manage and maintain relationships with customer stakeholders to achieve optimal performance and delivery of projects, Business As Usual (BAU) work, and service tickets
Coordinate with Product Owners and Business Analysts to facilitate project intake process for onboarding of new projects from customer stakeholders. Work with network architects, network engineers, and team leads to deliver projects within established timelines, requirements, and deliverables.
Develop, grow and maintain a project team capable of scoping, documenting, implementing, validating & supporting fast-track, short duration projects
Manage all backlogs and day-to-day tasks being performed by the team to ensure that all project, BAU, and service tickets are actioned, documented, and closed out in timely manner against defined organizational SLAs/SLOs
Coordinate with Product Owner and Business Analysts to forecast sprints and roadmaps
Coordinate with Product Owner and Business Analysts on bi-weekly and monthly reporting of status, metrics, etc. for Executive Leadership team
Manage the individual team members and effectively hire, promote, coach and grow the team as necessary to support the business
Conduct monthly, individual, check-ins with team members to discuss performance and address individual team concerns. Ensure each team member is meeting certification training objectives.
Coordinate with HR to effectively hire, promote, coach and grow the team as necessary to support the business. Address all team issues, concerns, and escalations to mitigate long-term risks. Find path forward in all difficult situations.
Create weekly, executive summaries, reporting on progress, blockers, roadmaps, etc.
Assess, design, stage, deploy and implement, test, and document all network communication systems which include routing and switching, and firewalling in assigned FanDuel environments.
THE STATS
What we're looking for in our next teammate
5+ years in CDN or Broadcast networking environment a plus
Strong competency in Content Delivery Network (CDN) Framework.
Strong competency in Broadcast TV networking, TV technologies, and operations
Strong competency in cloud networking, cloud-video networking, and OTT streaming
Candidate is expended to work from Los Angeles, CA office 3 days per week, 2 remote
Dedicated commitment to technical excellence and quality partner care.
You work autonomously actively driving solutions, projects, and identifying areas for improvement in the platform
A high degree of focus on quality to build resilient, scalable, and maintainable systems.
You make decisions based on data and exercise judgment to balance risks and rewards.
Lead partnerships with internal teams and external business partners.
Willingness to mentor early career staff, contributing to their development technically and professionally.
A clear focus on staying up-to-date with emerging technologies through continued learning, active
engagement with the network industry, and a desire to remain hands-on.
Demonstrated thought leadership and customer engagement skills.
Collects and researches data; Uses intuition and experience to complement data; Designs workflows and procedures
Identifies and resolves problems in an efficient manner; Collect and analyzes information skillfully; Develops
alternative solutions; Works well in group problem-solving situations; Uses reason even when dealing with
emotional topics.
Self-motivation and the ability to work with almost no supervision.
PLAYER CONTRACT
We treat our team right
From our many opportunities for professional development to our generous insurance and paid leave policies, we're committed to making sure our employees get as much out of FanDuel as we ask them to give. Competitive compensation is just the beginning. As part of our team, you can expect:
An exciting and fun environment committed to driving real growth
Opportunities to build really cool products that fans love
Mentorship and professional development resources to help you refine your game
Flexible vacation allowance to let you refuel
Hall of Fame benefit programs and platforms
FanDuel Group is an equal opportunities employer and we believe, as one of our principal states, "We Are One Team!" We are committed to equal employment opportunity regardless of race, color, ethnicity, ancestry, religion, creed, sex, national origin, sexual orientation, age, citizenship status, marital status, disability, gender identity, gender expression, and Veteran status. We believe FanDuel is strongest and best able to compete if all employees feel valued, respected, and included. We want our team to include diverse individuals because diversity of thought, diversity of perspectives, and diversity of experiences leads to better performance. Having a diverse and inclusive workforce is a core value that we believe makes our company stronger and more competitive as One Team!
The applicable salary range for this position is $120,000 to $165,000 which is dependent on a variety of factors including relevant experience, location, business needs and market demand. This role may also be eligible for short-term or long-term incentive compensation.
#LI-Hybrid