Enterprise IT Global Service Desk Assistant Manager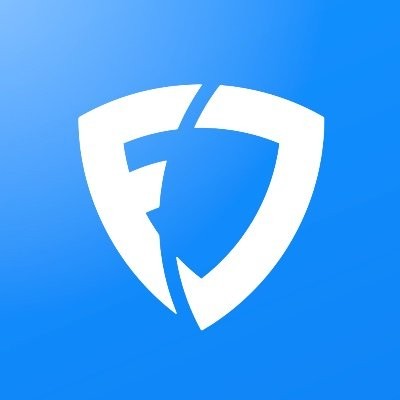 FanDuel
IT
Atlanta, GA, USA
Posted on Friday, April 21, 2023
ABOUT FANDUEL GROUP
There are more ways to win, here at FanDuel. We're willing to bet on it.
THE ROSTER…
At FanDuel Group, we give fans a new and innovative way to interact with their favorite games, sports and teams. We're dedicated to building a winning team and we pride ourselves on being able to make every moment mean more, especially when it comes to your career. So, what does "winning" look like at FanDuel? It's recognition for your hard-earned results, a culture that brings out your best work—and a roster full of talented coworkers. Make no mistake, we are here to win, but we believe in winning right. That means we'll never compromise when it comes to looking out for our teammates. From creatives professionals to cutting edge technology innovators, FanDuel offers a wide range of career opportunities, best in class benefits, and the tools to explore and grow into your best selves. At FanDuel, our principle of "We Are One Team" runs through all our offices across the globe, and you can expect to be a part of an exciting company with many opportunities to grow and be successful.
WHO WE ARE…
FanDuel Group is an innovative sports-tech entertainment company that is changing the way consumers engage with their favorite sports, teams, and leagues. The premier gaming destination in the United States, FanDuel Group consists of a portfolio of leading brands across gaming, sports betting, daily fantasy sports, advance-deposit wagering, and TV/media.
FanDuel Group has a presence across all 50 states with approximately 17 million customers and nearly 30 retail locations. The company is based in New York with offices in California, New Jersey, Florida, Oregon, Georgia, Portugal, Romania and Scotland.
Its network FanDuel TV and FanDuel+ are broadly distributed on linear cable television and through its relationships with leading direct-to-consumer OTT platforms.
FanDuel Group is a subsidiary of Flutter Entertainment plc, the world's largest sports betting and gaming operator with a portfolio of globally recognized brands and a constituent of the FTSE 100 index of the London Stock Exchange.
THE POSITION
Our roster has an opening with your name on it
The Enterprise IT Support Assistant Manager is the primary individual responsible for company desktops, laptops, mobile devices, and application support at their primary office location. The Assistant Manager is seen as a leader amongst their peers. This is an internal customer-facing role, requires excellent prioritization, responsiveness, team leadership, customer service, and outstanding communication skills. In consultation with the Enterprise IT Support Manger, they will ensure the proper allocation of computer hardware and software resources, maintain business applications, and ensures the reliability and sustainability of information and communication resources. They take the primary position within their facility to support and supervise all IT systems and processes. In addition, they supervise IT support personnel at their designated local office. In keeping with company values and competencies, the Enterprise IT Support Assistant Manager develops and maintains positive working relationships with all contacts internal and external. This role is the entry point of Enterprise IT Support Management, where they will be learning people management and leadership.
THE GAME PLAN
Everyone on our team has a part to play
Provide mentorship & supervisory leadership to junior, senior, and lead technicians.
Responsible for technical services and architecture for the Service Desk.
Functions as team supervisor with training in direct people management.
Identifies and implements innovative technologies for business.
Leads projects and provides functional team oversight.
Interfaces internally with cross functional teams and externally with partners.
Own and manage all IT operations in their function.
Lead in the development, implementation and administration of processes and procedures to ensure world class support.
Lead with technical expertise
Educate others on fundamental knowledge management practices, policies, procedures, and tools.
Educate stakeholders on Knowledge Management processes, policies, procedures, and tools.
Coordinate with the Operations team to maintain a 24x7 systems operation with a rotating On-call schedule for production support issues, as needed.
Uncover, research, and educate the team on the newest technologies.
Maintain and develop IT ticketing system and standards.
Develop and maintain Quality Assurance for IT Service Desk technicians.
Adhere to schedules and SLAs set for the team.
Learn, adopt, and train others on new tools and systems quickly in supporting roles.
Train others ("train the trainer") on supporting IT Service Desk Technician roles.
Train others on fundamental knowledge management practices, polices, procedures, and tools.
Take an active role in assisting the manager in their day-to-day management of the technicians.
Clear understanding and knowledge of all competencies associated with Service Desk technician positions.
Manage technician schedules, provides regular reporting to monitor volumes patterns to determine staffing needs, drafts agent scorecards, and builds other types of reporting to show Service Desk performance.
Consistently exceed standard SLA's and KPI's
THE STATS
What we're looking for in our next teammate
3 years experience in a user or customer facing role. 3 years experience in a tech support role. Experience taking a lead role in a team. BA and IT certifications preferred.
Must possess Strong knowledge of IT Service Management and ITIL (Information Technology Infrastructure Library)
Requires excellent prioritization, responsiveness, and customer service, along with excellent verbal communication skills.
Excellent interpersonal skills with executive staff under high pressure situations
Must have an excellent understanding of computers (both hardware and software) and a demonstrated willingness to learn and apply new technology.
Must possess superior technical aptitude, written and oral communications skills and the ability to deal effectively with people in a wide variety of situations.
Previous experience exercising high levels of initiative, judgment, and diplomacy required.
Proven ability to operate in extreme high-pressure situations, successfully handle multiple priorities and possess a high level of discipline while remaining flexible.
Must possess superior people skills dealing with all levels of a team environment up to and including presentations and explanation of projects to upper level management.
Strong knowledge of enterprise applications, tools and operating systems.
Strong technical knowledge in providing 24/7 support.
Strong technical knowledge in providing Live Chat support.
Strong knowledge of IT and engineering technologies and operations.
Strong analysis capabilities and skills in structured problem solving.
Strong program and service delivery skills.
Deep sense of urgency and ability to identify and achieve quick wins.
Ability to quickly learn new subject matter areas, assess operational maturity, establish KPI's and metrics and drive towards operational maturity.
PLAYER CONTRACT
We treat our team right
From our many opportunities for professional development to our generous insurance and paid leave policies, we're committed to making sure our employees get as much out of FanDuel as we ask them to give. Competitive compensation is just the beginning. As part of our team, you can expect:
An exciting and fun environment committed to driving real growth
Opportunities to build really cool products that fans love
Mentorship and professional development resources to help you refine your game
Flexible vacation allowance to let you refuel
Hall of Fame benefit programs and platforms
FanDuel Group is an equal opportunities employer and we believe, as one of our principal states, "We Are One Team!" We are committed to equal employment opportunity regardless of race, color, ethnicity, ancestry, religion, creed, sex, national origin, sexual orientation, age, citizenship status, marital status, disability, gender identity, gender expression, and Veteran status. We believe FanDuel is strongest and best able to compete if all employees feel valued, respected, and included. We want our team to include diverse individuals because diversity of thought, diversity of perspectives, and diversity of experiences leads to better performance. Having a diverse and inclusive workforce is a core value that we believe makes our company stronger and more competitive as One Team!
#LI-Hybrid