Compliance and Risk Vice President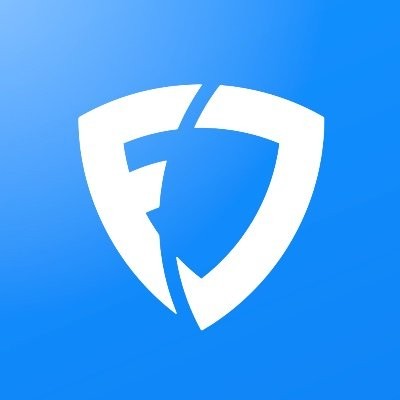 FanDuel
Legal
New York, NY, USA
Posted on Saturday, April 22, 2023
ABOUT FANDUEL GROUP
There are more ways to win, here at FanDuel. We're willing to bet on it.
THE ROSTER…
At FanDuel Group, we give fans a new and innovative way to interact with their favorite games, sports, and teams. We're dedicated to building a winning team and we pride ourselves on being able to make every moment mean more, especially when it comes to your career. So, what does "winning" look like at FanDuel? It's recognition for your hard-earned results, a culture that brings out your best work—and a roster full of talented coworkers. Make no mistake, we are here to win, but we believe in winning right. That means we'll never compromise when it comes to looking out for our teammates. From creative professionals to cutting-edge technology innovators, FanDuel offers a wide range of career opportunities, best-in-class benefits, and the tools to explore and grow into your best self. At FanDuel, our principle of "We Are One Team" runs through all our offices across the globe, and you can expect to be a part of an exciting company with many opportunities to grow and be successful.
WHO WE ARE…
FanDuel Group is an innovative sports-tech entertainment company that is changing the way consumers engage with their favorite sports, teams, and leagues. The premier gaming destination in the United States, FanDuel Group consists of a portfolio of leading brands across gaming, sports betting, daily fantasy sports, advance-deposit wagering, and TV/media.
FanDuel Group has a presence across all 50 states with approximately 17 million customers and nearly 30 retail locations. The company is based in New York with offices in California, New Jersey, Florida, Oregon, Georgia, Portugal, Romania and Scotland.
Its network FanDuel TV and FanDuel+ are broadly distributed on linear cable television and through its relationships with leading direct-to-consumer OTT platforms.
FanDuel Group is a subsidiary of Flutter Entertainment plc, the world's largest sports betting and gaming operator with a portfolio of globally recognized brands and a constituent of the FTSE 100 index of the London Stock Exchange.
THE POSITION:
Our roster has an opening with your name on it
FanDuel Group is looking to add to its dynamic and expanding legal leadership team a seasoned, talented, humble, and hungry Vice President, Compliance & Risk, with 15+ years of compliance, risk, and controls experience to lead FanDuel's compliance and risk functions in a rapidly evolving fast-paced environment.
THE GAME PLAN:
Everyone on our team has a part to play
This position will join a fantastic team of talented legal and regulatory professionals striving to maintain and continually enhance FanDuel's position as the most trusted operator in this new and evolving industry. Reporting to FanDuel's Chief Legal and Compliance Officer, and a key member of the legal leadership team, this new role will be the strategic leader of a sophisticated team of lawyers, compliance professionals, and risk experts in one of the most critical, challenging, and exciting areas of the company. This position will have the drive and expertise to build and manage a best-in-class Second Line of Defense and will serve as a strategic partner to the CLCO and Executive Leadership Team in identifying, escalating, and resolving key risk and compliance challenges as they arise. Specifically, this position is responsible for the following key areas:
Compliance:
This position is accountable for FanDuel's Second Line of Defense, including building and managing an Effective Compliance Program pursuant to the Department of Justice Guidelines including risk assessments, policies, procedures, monitoring, testing, training, metrics, and reporting.
Specific compliance programs include:

Ant-Money Laundering Program
Anti-Bribery and Corruption Program
Code of Conduct Program
Insider Trading Program
Prohibited Player Compliance
Employee Play Compliance
High Value Player Compliance
Governance and Executive Reporting:
Executive Reporting: Responsible for regular compliance, risk and controls updates to the company's executives and FanDuel's parent company (Flutter), including but not limited to: Flutter Monthly Risk and Compliance Report, Flutter Executive Risk Committee reporting; regular FanDuel Executive Leadership Team reporting and reporting to the FanDuel Risk and Compliance Committee, FanDuel Responsible Gaming Steering Committee, FanDuel Employee Conduct Subcommittee, Flutter CEO reporting, external auditor reporting.
Risk and Compliance Committee Management: Responsible for FanDuel's Risk and Compliance Committee, including design, content, sponsorship, execution, and recording.
Enterprise Risk Management:
Responsible for strategically designing and effectively leading FanDuel's Enterprise Risk Management Program, including designing and delivering an effective risk register, aligning with Flutter Group Risk Management Team and Divisional Risk Teams and regular reporting and assessment with internal stakeholders.
Responsible for RFP, design and maintenance of new Governance Risk and Compliance Tool.
Effective Control Environment: Responsible for leading and managing a team of Risk Managers who align to each member of FanDuel's Executive Leadership Team to design, deliver, monitor and test FanDuel's First Line control environment including partnering with First Line team to identify, design, draft and maintain effective policies, procedures and controls across the company.
Monitoring and Testing Program: Responsible for hiring, designing and managing a new team dedicated to monitoring, testing and reporting on FanDuel's enterprise Effective Compliance Program.
Issues Management: Responsible for designing and managing an effective issues management program and partnering with Chief Operating Officer and SVP of Corporate Strategy to prioritize and deliver effective issue management across the company.
Internal Audit Management: Responsible for partnering with Executive Leadership Team and Flutter Internal Audit team to enable effective auditing and reporting to the Flutter Audit Committee and senior stakeholders.
Compliance and Risk Data, Metrics and Reporting: Responsible for maintaining accurate metrics to enable effective operational and strategic reporting for internal stakeholders and external third parties.
Compliance, Risk Training and Communications: Responsible for design of compliance, risk training and communication for employees around working in a highly regulated environment, including design of "lessons learned" training. Partner with the FanDuel People Team to enable effective delivery.
Internal Stakeholder Engagement and Leadership: Responsible for engaging regularly with the right internal stakeholders to bring transparency and encourage effective problem solving relating to all compliance and risk issues.
THE STATS:
What we're looking for in our next teammate
This hire must have superior stakeholder engagement, proven experience, top notch analytical abilities, and the ability to think strategically. Solid communication, interpersonal, and writing skills are of paramount importance, as are a strong work ethic and a commitment to being both an exceptional manager and a team player who rolls up her or his sleeves. This hire must have the aptitude to quickly learn the nuances of an extremely complex and ever-growing company, industry, and regulatory landscape.
Being both "Hungry and Humble" is one of FanDuel's key governing principles and will be critical to this person's success.
This hire must also be a seasoned compliance and risk professional who not only knows what an effective compliance program is, but how to build and manage one in a very complex and highly regulated environment.
The complexity and fast-moving pace of change in the industry demands a personality that thrives outside of the box and embraces creativity, innovation and an optimistic "Anything is Possible" attitude.
This person must be prepared to comfortably gather, analyze, and deliver compliance and risk information to executive leadership to enable alignment on key risks across the company and industry.
Once hired, the VP Compliance and Risk may be required to obtain state gaming licenses from various jurisdictions.
JD from a top-tier law school and member of at least one state bar.
Minimum of 15 years of total legal, compliance and risk experience, preferably to include working in a variety of roles, including law firms, start-ups, and public companies.
In-house experience with a highly regulated company and/or a company engaged in rapid growth a strong plus.
A passion for people management, team building and a desire to work hard in a fast-paced, rapidly scaling and highly complex environment.
PLAYER CONTRACT:
We treat our team right
From our many opportunities for professional development to our generous insurance and paid leave policies, we're committed to making sure our employees get as much out of FanDuel as we ask them to give. Competitive compensation is just the beginning. As part of our team, you can expect:
An exciting and fun environment committed to driving real growth
Opportunities to build really cool products that fans love
Mentorship and professional development resources to help you refine your game
Flexible vacation allowance to let you refuel
Hall of Fame benefit programs and platforms
FanDuel Group is an equal opportunities employer and we believe, as one of our principal states, "We Are One Team!" We are committed to equal employment opportunity regardless of race, color, ethnicity, ancestry, religion, creed, sex, national origin, sexual orientation, age, citizenship status, marital status, disability, gender identity, gender expression, and Veteran status. We believe FanDuel is strongest and best able to compete if all employees feel valued, respected, and included. We want our team to include diverse individuals because diversity of thought, diversity of perspectives, and diversity of experiences leads to better performance. Having a diverse and inclusive workforce is a core value that we believe makes our company stronger and more competitive as One Team!
The applicable salary range for this position is $250,000 to $270,000 which is dependent on a variety of factors including relevant experience, location, business needs and market demand. This role may also be eligible for short-term or long-term incentive compensation.
#LI-Hybrid