Product Manager, Sportsbook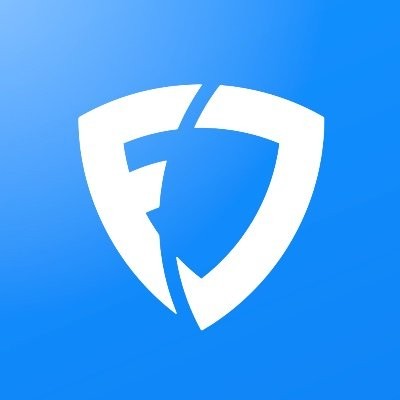 FanDuel
Product
Atlanta, GA, USA
Posted on Friday, May 5, 2023
ABOUT FANDUEL GROUP
FanDuel Group is a world-class team of brands and products all built with one goal in mind — to give fans new and innovative ways to interact with their favorite games, sports, teams, and leagues. That's no easy task, which is why we're so dedicated to building a winning team. And make no mistake, we are here to win, but we believe in winning right. That means we'll never compromise when it comes to looking out for our teammates. From our many opportunities for professional development to our generous insurance and paid leave policies, we're committed to making sure our employees get as much out of FanDuel as we ask them to give.
FanDuel Group is based in New York, with offices in California, New Jersey, Atlanta, Florida, Oregon and Scotland. Our brands include:
FanDuel — A game-changing real-money fantasy sports app
FanDuel Sportsbook — America's #1 sports betting app
TVG — The best-in-class horse racing TV/media network and betting platform
FanDuel Racing — A horse racing app built for the average sports fan
FanDuel Casino & Betfair Casino — Fan-favorite online casino apps
FOXBet — A world-class betting platform and affiliate of FanDuel Group
PokerStars — The premier online poker product and affiliate of FanDuel Group
THE POSITION
Our roster has an opening with your name on it
Product Managers on the Sportsbook team take responsibility for discovery, planning, strategy, execution, and analysis of a significant segment of our portfolio, focusing on creating betting products our fans will love. They should be consumer-obsessed, understanding how to use qualitative and quantitative research as well as product discovery and design thinking techniques to make our product experiences more fun and more exciting, anticipating the next key feature or game that our fans want even before they know they want it. These key organizational leaders will work with senior team members across technology, commercial, design, marketing, and other functions to create well-researched and innovative product strategies, always keeping a close eye on the competitive landscape, and drawing inspiration from a wide variety of digital products and experiences.
Product managers need to be equally comfortable with strategy and execution. They should understand how the products they define and create will move the needle for consumers and for our business, and they should set and socialize clear metrics to measure and track success. They'll be point people on cross-functional teams of engineers, business analysts, designers, and other key partners, working with their teams on creating actionable requirements and plans, developing solutions for key consumer problems as a team, and driving effective processes for prioritization, construction, testing, launch, and post-launch measurement and iteration.
Product managers should be dynamic leaders and highly impactful communicators, with excellent ability to present to and gather feedback from senior stakeholders. They should contribute meaningfully to creating a culture of excellence and driving the practice of product management and innovation, helping FanDuel create the future of sports and entertainment.
THE GAME PLAN
Everyone on our team has a part to play
Assess product opportunities across a significant product segment, driving ideation and prioritization for new initiatives and products
Develop a clear, actionable product vision and strategy, including driving a roadmap of problems to solve across a product segment
Establish and maintain domain expertise on the product, market, and competitors, developing a deep understanding of our competitive position and what it takes to win
Develop a keen understanding of the levers that drive our business
Work with commercial counterparts to drive product growth strategy through user acquisition, activation, sustained engagement, and expansion into new markets and segments
Partner with research teams to uncover consumer needs and wants
Use available data to inform product strategy and execution plans
Make prioritization and trade-off decisions across product areas, balancing the consumer experience, launch complexity and timeline, development effort, and business value.
Ensure transparency and alignment with FanDuel stakeholders, writing clear strategic documentation, presenting plans across the organization, and gathering feedback from key partners
Collaborate with engineering, design, marketing and operational leaders to solve user problems together as a team, ensuring successful product deliveries, launches, and iterations
Track and report objectively on product performance, recommending iterations or pivots as appropriate
Investigate issues from different sources, do root-cause analysis, identify systemic gaps, and ensure these gaps are addressed.
Track and report objectively on product performance
Contribute to driving a strong, collaborative culture among product, design, engineering, and other stakeholders, both within Sportsbook and across FanDuel Group
Help identify and develop top product talent
THE STATS
What we're looking for in our next teammate
Minimum 5 years' experience as a digital product manager or similar role required
Proven track record of delivering successful and innovative digital products
Ability to handle multiple simultaneous projects while effectively balancing scope, resourcing, time, and quality
A strong sense of ownership and accountability for goals and deliverables
Demonstrated success cross-functionally influencing teams without formal authority
Strong quantitative skills
Excellent critical thinking skills
Exceptional written and verbal communication skills
Interest in and knowledge of sports, casino and/or sports betting is valuable but not required
Experience with product discovery techniques, design thinking, and Agile development is highly desired but not strictly required
Experience with customer facing personalized products
Some experience managing/mentoring other team members is valuable but not required
THE CONTRACT
We treat our team right
Competitive compensation is just the beginning. As part of our team, you can expect:
An exciting and fun environment committed to driving real growth
Opportunities to build really cool products that fans love
Mentorship and professional development resources to help you refine your game
Flexible vacation allowance to let you refuel
Hall of Fame benefit programs and platforms
FanDuel Group is an equal opportunities employer. Diversity and inclusion in FanDuel means that we respect and value everyone as individuals. We don't tolerate bias, judgement or harassment. Our focus is on developing employees so that they reach their full potential.
#LI-Hybrid