Quality Engineer - Wallet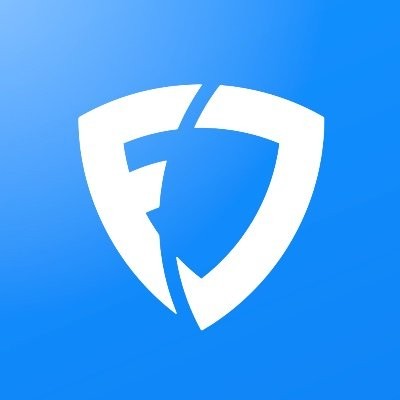 FanDuel
Quality Assurance
Atlanta, GA, USA
Posted on Friday, May 26, 2023
ABOUT FANDUEL GROUP
There are more ways to win, here at FanDuel. We're willing to bet on it.
THE ROSTER…
At FanDuel Group, we give fans a new and innovative way to interact with their favorite games, sports and teams. We're dedicated to building a winning team and we pride ourselves on being able to make every moment mean more, especially when it comes to your career. So, what does "winning" look like at FanDuel? It's recognition for your hard-earned results, a culture that brings out your best work—and a roster full of talented coworkers. Make no mistake, we are here to win, but we believe in winning right. That means we'll never compromise when it comes to looking out for our teammates. From creatives professionals to cutting edge technology innovators, FanDuel offers a wide range of career opportunities, best in class benefits, and the tools to explore and grow into your best selves. At FanDuel, our principle of "We Are One Team" runs through all our offices across the globe, and you can expect to be a part of an exciting company with many opportunities to grow and be successful.
WHO WE ARE…
FanDuel Group is an innovative sports-tech entertainment company that is changing the way consumers engage with their favorite sports, teams, and leagues. The premier gaming destination in the United States, FanDuel Group consists of a portfolio of leading brands across gaming, sports betting, daily fantasy sports, advance-deposit wagering, and TV/media.
FanDuel Group has a presence across all 50 states with approximately 17 million customers and nearly 30 retail locations. The company is based in New York with offices in California, New Jersey, Florida, Oregon, Georgia, Portugal, Romania and Scotland.
Its network FanDuel TV and FanDuel+ are broadly distributed on linear cable television and through its relationships with leading direct-to-consumer OTT platforms.
FanDuel Group is a subsidiary of Flutter Entertainment plc, the world's largest sports betting and gaming operator with a portfolio of globally recognized brands and a constituent of the FTSE 100 index of the London Stock Exchange.
THE POSITION
Our roster has an opening with your name on it
This role is primarily focused on helping a development team effectively and efficiently deliver high-quality product and services.
This role is set out to investigate, examine and understand our products and the continuous change that they go through. Depending on the product and what we assess quality to mean in the relevant context, this role strives to help development teams understand and assess the quality of their products to bring about the best experience for our customers. Primarily, this role will do this through providing capabilities that allow for efficient testing feedback across a change's life cycle and occasionally performing deep testing of software developments themselves. The role will need to balance the act of performing testing with the act of providing capabilities and coaching software engineering teams in Quality Engineering practices and standards. This include test harnesses, test automation, quality insights and other tooling.
THE GAME PLAN
Everyone on our team has a part to play
As a Quality Engineer you will help define and build quality into our everyday delivery process to aid the testing of technology that really works for our users. Working with all delivery roles, you will contribute at every stage of the product lifecycle. From research and discovery to iterative development, rollout and long-term maintenance.
Our Quality Engineers all have a sound grounding in software delivery, strong communication skills and a commitment to continuous improvement. You won't join FanDuel to rest on your laurels, though. We will help you develop and learn more in your career, and there are opportunities for development via both management and technical leadership paths.
THE STATS
What we're looking for in our next teammate
Practical experience with experiential/exploratory testing methods
Experience in both designing and implementing automated tests as part of Continuous Integration/Continuous Delivery.
Proficiency in programming with Java
Understanding of agile methodologies and how they are applied in software development
You test components of a system (e.g. web services and API) when integrated end-to-end with clients but also tests at integration points at earliest opportunities when necessary (e.g. in cases where end to end is not ready)
You test new software developments across mediums and their model and platform versions (e.g. mobile models, OSs, browser types).
You advise developers of potential risk areas in advance of development.
You advise team of difficulty and effort involved in testing features and providing test results.
Demonstrable experience of testing in service oriented architectures and understanding data flow through such systems
Demonstrable knowledge of modern technology solution architectures
Experience working with version control systems such as git
Exposure to testing or creating automated tests against APIs
Bonus: Experience using build and configuration tools such as BuildKite and Terraform
Bonus: Experience with Cloud Native technologies e.g. containerisation using Docker, orchestration using Kubernetes
PLAYER CONTRACT
We treat our team right
From our many opportunities for professional development to our generous insurance and paid leave policies, we're committed to making sure our employees get as much out of FanDuel as we ask them to give. Competitive compensation is just the beginning. As part of our team, you can expect:
An exciting and fun environment committed to driving real growth
Opportunities to build really cool products that fans love
Mentorship and professional development resources to help you refine your game
Flexible vacation allowance to let you refuel
Hall of Fame benefit programs and platforms
FanDuel Group is an equal opportunities employer and we believe, as one of our principal states, "We Are One Team!" We are committed to equal employment opportunity regardless of race, color, ethnicity, ancestry, religion, creed, sex, national origin, sexual orientation, age, citizenship status, marital status, disability, gender identity, gender expression, and Veteran status. We believe FanDuel is strongest and best able to compete if all employees feel valued, respected, and included. We want our team to include diverse individuals because diversity of thought, diversity of perspectives, and diversity of experiences leads to better performance. Having a diverse and inclusive workforce is a core value that we believe makes our company stronger and more competitive as One Team!
#LI-Hybrid