Outbound Account Executive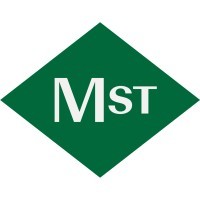 MainStreet
Sales & Business Development
San Francisco, CA, USA
Posted on Saturday, March 18, 2023
At MainStreet, we're problem solvers.
Our products aim to do one thing: save startup founders and small business owners time, money, and peace of mind. We started by demystifying complicated tax credits, saving over $100M – and countless hours of tax code research 🥱– for founders in nearly every industry. Since our
sort-of viral
beginnings in 2019, we've raised a $60M Series A, expanded our product lines (with more in the works), and grew from 3 employees to our current team!
We owe our success to the strength of our team. Before joining MainStreet, we helped build companies like Intuit, PayPal, Google, Apple, Coinbase, Gusto, LinkedIn, Slack, and more. We're fellow founders, engineers, accountants, designers, dog (and cat) lovers, adventurers, coders, and parents. We move fast. We think big. We don't take ourselves too seriously. And we'd love for you to join us.
As an Outbound Account Executive at MainStreet, you will be the face of our brand, an integral part of our growth, and a key component of the MainStreet product experience. Your role will focus on driving net-new revenue in three key areas:
Prospecting
: Research, identify, and engage potential startup clients, articulating the value of MainStreet's products and services, and delivering exceptional experiences to prospects during live onboardings and demos.
Sales
: Be highly organized and able to multitask, managing a pipeline of multiple customers and deadlines simultaneously. You will own the entire outbound sales cycle, driving deals to close with velocity and focus.
Team
: Act as a natural builder, identifying opportunities to improve processes and products across our team and business to drive growth.
Joining our team at this critical stage means you will have the opportunity to help shape the future of MainStreet as we launch new product lines and evolve our business in significant ways.
We're looking for candidates who are hyper-organized, self-driven, personable, and collaborative. Creativity, adaptability, and the ability to thrive in a high-velocity, ambiguous environment are essential to success.
You will report directly to our Head of Sales.
What you'll do
Research and identify prospective startup clients, effectively articulating the value of working with MainStreet
Engage cold leads and methodically qualify, build, and manage an accurate sales funnel and pipeline
Enthusiastically represent the MainStreet mission, product, and culture
Successfully achieve KPIs and quotas
Provide a world-class customer experience for prospects during the sales process
Collaborate with GTM team colleagues to identify challenges and implement solutions in outbound sales strategies
Deliver insights to inform our go-to-market strategy and product roadmap
What we're looking for
2-3+ years of outbound sales experience working with SMBs or startups, preferably in a fast-paced, SaaS environment
Proven track record of exceeding quota and closing cold leads, bonus if experience with VP, C-Suite and Founders/CoFounders
Excellent verbal, written, and interpersonal communication skills
Thrive in ambiguity and comfortable with a fast-paced, dynamic environment
Coachable, adaptable, and resilient
Self-starter with the ability to exercise judgment and solve complex problems without direct supervision
Enjoys building things from zero to one
Excited to roll up your sleeves and tackle some of MainStreet's most challenging problems
Operates under a service mindset — focused on serving customers, not egos
Experience with Salesforce preferred; familiarity with Outreach and Sales Navigator are a plus
Compensation
Base salary: $65,000 - $75,000, based on experience and location
On-target earnings: $130,000 - $150,000, based on sales performance and goal attainment
Robust equity program with significant upside potential
Comprehensive benefits package, including medical, dental, vision, disability, life, and 401k
About MainStreet
MainStreet takes a holistic approach to small business management so you can grow smarter, not harder. We plug into your accounting and payroll systems to check for savings opportunities in unlikely places. From complex government tax credits to exclusive discounts on the tools you use every day, we save you thousands of dollars, hundreds of hours, and countless headaches.
Throughout the year, you'll track expenses and savings through your MainStreet dashboard and tag us in on big purchases and contract negotiations. Come tax season, we'll do the paperwork and even let your CPA take all the credit. Consider us your silent partner-in-savings, your financial secret weapon, your smart (not a) bank – whatever you want to call us. We've got your back so you can get back to building your business. ✨
Our $60M Series A
We've raised over $60M
from an incredible community of partners, operators, and founders, including SignalFire (who led our Series A), Ryan Hoover (Product Hunt founder), Ashton Kutcher's Sound Ventures, Des Traynor (Intercom co-founder), Gradient Ventures (a Google Venture Fund), Ron Conway's fund SV Angel, Shrug Capital, and Tusk Ventures.
How we think about diversity
We try to make sure the diversity of our customers is reflected in the team that serves them. Because when we include people of all races, genders, sexual orientations, ages, and identities — we end up building a better experience for everyone who uses MainStreet.
We know we need to be intentional in our hiring practices in order to overcome systemic biases we may be blind to. So, if your lived experience has given you a unique perspective on business, startups, or any other aspect of our business – even if you don't meet all the requirements – please still apply and let us know so we can make sure your application gets the attention it deserves.