Senior Analyst FP&A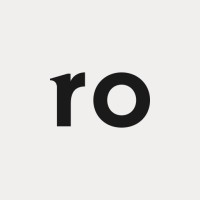 Ro
IT
New York, NY, USA
Posted on Tuesday, July 11, 2023
Who We Are
Ro is a direct-to-patient healthcare company with a mission of helping as many patients as possible achieve their health goals. Ro is the only company to offer telehealth care, at-home diagnostic testing, labs, and pharmacy services nationwide. This is enabled by Ro's vertically integrated platform that helps patients achieve their goals through a convenient end-to-end healthcare experience spanning from diagnosis, to delivery of medication, to ongoing care. Since 2017, Ro has helped millions of patients in nearly every single county in the United States, including 98% of primary care deserts.
Ro was recognized as a CNBC Disruptor 50 in 2022, listed by Inc. Magazine as a Best Place to Work in 2022 for our third consecutive year, and named one of FORTUNE's 2022 Best Medium Workplaces.
We are growing our Finance team and looking for a detail-oriented and hardworking individual seeking an opportunity to drive change in a rapidly growing healthcare company. In this role, you'll work closely with other members of the Finance team and across the organization to develop analyses, financial reporting and robust financial models to support senior members of the Finance team and general Leadership at Ro. This individual will have the opportunity to make a material impact across all of Ro.
What You'll Do:
Prepare and deliver daily/weekly/monthly leadership-level reporting, providing clear and accurate commentary that evaluates key operating metrics and financial performance of the business
Help build, maintain, and actualize complex financial and analytical data models
Run ad-hoc analyses and develop models with various forecasting techniques to inform key business decisions and provide visibility into future financial performance, including potential product launchesIdentify financial trends by comparing and analyzing actual results versus plans and forecasts
Dynamically support the finance team, leadership, and core investors as the company grows
Partner with key cross-functional teams (Growth, Operations, Product, Data and Care Vertical Leads) in support of analyzing the business and uncovering actionable insights that drive improved financial and KPI performance
What You'll Bring to the Team:
2-4 years of financial modeling and strategic analysis experience, with prior experience in investment banking, management consulting, corporate finance or FP&A
Bachelor's degree or higher in a relevant field, such as Economics, Accounting or Business Finance is a plus
Advanced skills in Excel or Google Sheets, with experience in using BI tools (e.g. Looker, Metabase) a plus
Strong financial analysis, including the ability to model and forecast P&Ls and to manage large data sets
Quick learner, data-driven, intellectually curious, and detail-oriented
Function effectively in a fast-paced environment, managing high-priority items in a timely manner
Successfully manage complex processes with multiple stakeholders on tight deadlines
Exceptional verbal and written communication skills
Ability to cultivate effective working relationships (remotely and in-person) and communicate cross-functionally across all levels of management
We've Got You Covered:
Full medical, dental, and vision insurance + OneMedical membership
Healthcare and Dependent Care FSA
401(k) with company match
Flexible PTO
Wellbeing + Learning & Growth reimbursements
Paid parental leave + Fertility benefits
Pet insurance
Student loan refinancing
Virtual resources for mindfulness, counseling, and fitness
We welcome qualified candidates of all races, creeds, genders, and sexuality to apply.
The target base salary for this position ranges from $87,600 to $110,000, in addition to a competitive equity and benefits package (as applicable). When determining compensation, we analyze and carefully consider several factors, including location, job-related knowledge, skills and experience. These considerations may cause your compensation to vary."
Ro recognizes the power of in-person collaboration, while supporting the flexibility to work anywhere in the United States. For our Ro'ers in the tri-state (NY) area, you will join us at HQ on Tuesdays and Thursdays. For those outside of the tri-state area, you will be able to join in-person collaborations throughout the year (i.e., during team on-sites).
At Ro, we believe that our diverse perspectives are our biggest strengths — and that embracing them will create real change in healthcare. As an equal opportunity employer, we provide equal opportunity in all aspects of employment, including recruiting, hiring, compensation, training and promotion, termination, and any other terms and conditions of employment without regard to race, ethnicity, color, religion, sex, sexual orientation, gender identity, gender expression, familial status, age, disability and/or any other legally protected classification protected by federal, state, or local law.
See our California Privacy Policy
here
.