Director of Orthodontics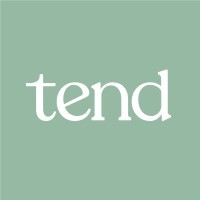 Tend
Austin, TX, USA · San Francisco, CA, USA
Posted on Friday, May 26, 2023
About Tend
With thousands of five-star Google reviews, Tend has quickly become dental's leading innovator by being both member and provider obsessed. Not corporate and not private, Tend is a completely new model of dental that combines beautiful work environments with members who actually
look forward to the dentist
.
At Tend, we're combining top-notch care with soothing and safe environments, elevated hospitality, consumer-grade technology, and curated products to redefine going to the dentist as a whole-you wellness experience. Reimagining dentistry takes a unique and diverse team, all working together through commitment, collaboration, and creativity to create the world's first dental wellness experience.
About the Role
As a key member of the Operations Leadership team, the Director of Orthodontics is a dynamic and inspirational leader with an extraordinary track record of achieving results in a complex environment. Reports to the Chief Operations Officer (COO) and is responsible for the overall management of the Studio Orthodontics operations & clinical teams. The primary role of the Dir of Orthodontics is to ensure that Studio Orthodontics operations are executed at the highest levels with a consistent and disciplined approach to scalability, growth and team development. The Dir of Orthodontics will have primary responsibility for leading all Studio orthodontics clinical and operations leaders including Manager of Orthodontics, Orthodontists, Ortho Treatment Coordinators and Ortho Assistants, and will interact directly with Regional Directors of Operations, Studio-level managers and dentists, and HUB Support Leaders, while driving collaboration, accountability, results, member ortho care, and leadership traits in all direct reports.
The four strategic focus areas of this role are:
Thinks and Acts Strategically
Anticipates changes in the market and adjusts strategies and plans to meet shifting priorities.
Keeps focused on long-term strategic goals while executing against short-term objectives that will bring Studios Orthodontics operational effectiveness to new heights.
Identifies potential risks and subsequent mitigation strategies while developing plans.
Creates plans that align culture, team, communications and processes needed to take actions.
Culture of High Engagement and Talent Development
Unifies a culture that promotes energy, enthusiasm, recognition and pride.
Cares for team members in a way that engages, inspires and develops each of them, reinforcing our focus on community responsibility and delivering dental care differently.
Is accountable for leadership development, succession planning and engagement programs for the Orthodontics operations and clinical teams to ensure we have the appropriate level of talent to support current and future needs of the organization.
Supports Regional Directors of Operations in the development, retention, hiring, performance management, compensation, and engagement of each region's orthodontic teams.
Empowers employees at all levels to be innovative and action-oriented while advancing a culture of accountability with clearly established lines of authority and decision-making.
Financials Growth and The Results
Oversees all administrative and clinical operations of Tend Orthodontics.
Ensures studios operation and clinical leadership accountability for consistent execution of orthodontic administration standards.
Presents as an exceptional representative of the business both with internal and external (InBrace & Invisalign) stakeholders.
Actively participate within the Operations Leadership Team to ensure collaboration and best practice sharing amongst the broader Tend team.
Partners with Regional Directors of Operations and Clinical Leadership teams to develop and maintain effective ways to close the gaps between current performance and company goals.
Is responsible for supporting the resolution of orthodontic related Member escalations within established SLAs in partnership with the Member Experience team.
Collaborates with Clinical leadership to develop clinical programs while providing the support to deploy innovative approaches to delivery of high quality orthodontic services.
Drive leading and lagging KPIs to drive results across all markets.
Takes appropriate actions to ensure compliance with applicable laws, regulations, Tend policies and procedures, and full integration into theTend culture and support resources.
Travels to all studios in all states to hold training sessions, coach and align on expectations.
Is responsible for orthodontics financial performance, including revenue targets, new studio openings, growth of speciality services, NPS ortho targets, employee engagement and retention metrics.
Innovation and Process Improvements
Empowers employees at all levels to be innovative and action-oriented while advancing a culture of accountability with clearly established lines of authority and decision-making.
Strong problem solving and creative skills and the ability to exercise sound judgment and make decisions based on accurate and timely analyses.
Maintains a comprehensive understanding of operational and clinical protocols and the ability to work with Provider leadership to implement and manage exceptional quality orthodontic services.
Champions and leads change, embraces new business models and innovative approaches to delivery of high quality clinical services.
Requirements for Consideration
4 year bachelor degree is required, MBA preferred
4 year minimum working experience in Orthodontic practices, preferably DSO
Proven ability to lead and inspire a team
Demonstrated proficiency with Google Applications (Sheets, Slides, etc)
Must be detail oriented, and possess the ability to work independently and manage time well
Ability to multi-task and work in a fast-paced environment
Well-developed analytical and problem-solving abilities
Demonstrated excellent written and verbal communication and problem-solving skills.
Ability and willingness to delegate and hold others accountable.
Willingness to travel to all states and locations where Tend has studios.
Tend Facts
First Studio Launched: Oct 2019
Corporate Hubs: Nashville, TN & New York, NY
Dental Industry Notes: $156B TAM. Recession proof. Dental Practice Failure rates < 3%.
Initial Clinical Markets: New York, Boston, Washington DC, Atlanta, & Nashville
Investors: Juxtapose, Zigg Capital, Redpoint Ventures, Google Ventures, Tiger Global Management, & Addition
Member Count: 140,000+ members since launch
Growth Rate: 200%+ Revenue Growth YoY
Tend is a place where dentistry is transformed into the empowering, human, and joyful experience it should be—for your patients, and for you.
The highest standard of care - Our providers always adhere to ADA guidelines
Outcomes over quotas - We respect provider autonomy and put patient needs first
Beautiful dental studios - Our award-winning spaces are designed to soothe and delight patients
An infusion of hospitality - We want your patients to look forward to seeing you
Warm, collaborative culture - We're an inclusive, curious team that's driven by excellence
Career development - We provide in-person mentorship and free, world-class courses
High-tech environment - Our dental studios are equipped with cutting-edge clinical technology
Top-notch compensation package - We offer best-in-class base pay and comprehensive benefits
Tend is an Equal Opportunity Employer:
Tend is committed to promoting a work environment in which differences are respected, employees are treated fairly, and individual contributions are valued and rewarded. We are proud to be an Equal Opportunity Employer.This policy applies to all terms and conditions of employment, including recruiting, hiring, placement, promotion, termination, layoff, recall, transfer, leaves of absence, compensation and training.